Join us for an exciting musical journey of Celtic Folk influences from around the world and across the nation presented by some of the folks near the Bow. Our guests, Bow Folk recently played the Canmore Folk Music Festival and we are excited to have them join us. Check out the full line-up below.
The evening is at Hickey's Place in a concert format (attentive audience), with three bands, and a cash bar with pub style food (food via A Certain Flair Catering).
Prior concerts have sold out, so don't wait to get your tickets.
Bow Folk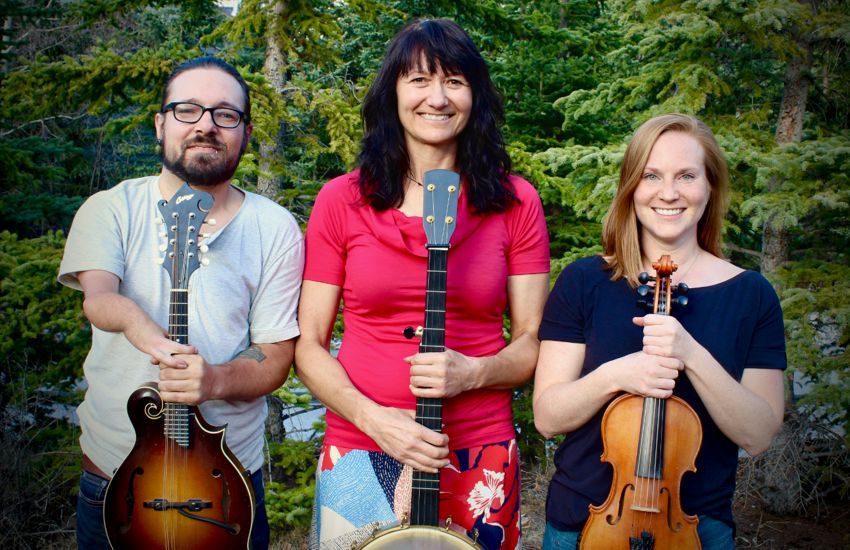 Jarred Albright (Calgary), Rhonda Shippy (Canmore) & Chelsea Sleep (Canmore) united in the Bow Valley through their love of instrumental folk music from around the world. Their singular focus of playing tunes that bring them joy ignores musical borders and is unrestricted by the limitations of different folk styles. Like true Canadians, Bow Folk is a melting pot of fiddling traditions from around the globe.
Plaidie
Plaidie was original formed 25 plus years ago to perform at Spruce Meadows Festival of Nations and over time matured from three individuals who sang together to become a tight trio which learned to arrange both traditional and contemporary Irish and Scottish songs to make them their own. The fact that Maureen hails from Newcastle, County Down in Northern Ireland and Jim and Maurice are from Glasgow in Scotland, this gives Plaidie an authenticity in presentation.
With Maurice on guitar and bodrahn, Jim on bodrhan and mandolin and Maureen on guitar, all three members are equally capable of singing lead vocal or harmony allowing them to explore a variety of songs and styles. Their singing comes from the heart and their natural blend of voices and harmonies evokes warmth and honesty. As Maureen says "Our voices are our instruments".
Get Reel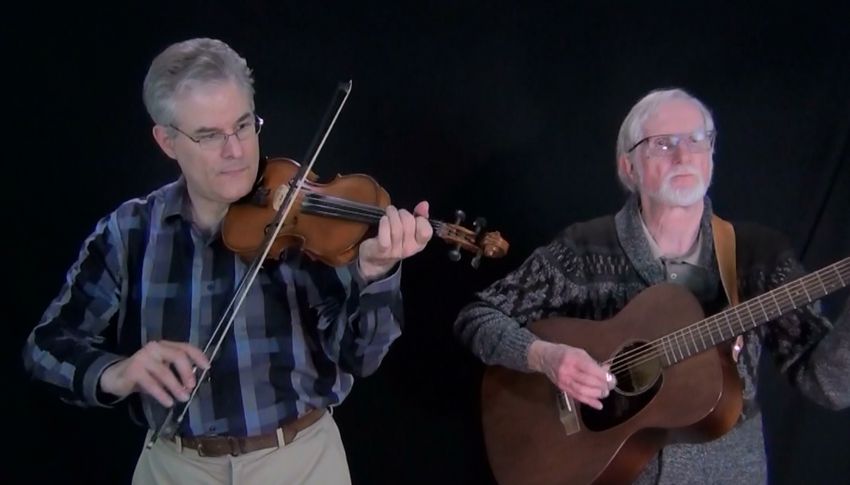 Hailing from the East Coast of De Winton and the North Shores of Calgary, our crew will explore a lively set of songs and tunes from the Maritimes, Folk and other Celtic traditions. Get Reel is Doug Wagner (vocals, bodhran, guitar, and fiddle) and Greg Black (vocals, guitar, electric bass, and octave mandolin).
When the fog is just right you can almost hear the waves, smell the ocean, and see the shipwrecks.
Event Details
Date and Time: Saturday, November 24th at 7 pm to 10:30 pm (doors open 6:15)
Location: Irish Cultural Society – Hickey's Place (downstairs)
Address: 6452 35 Ave NW (Bowness), Calgary, Alberta
Notes: Cash only bar and pub food, concert format, and most importantly it will be fun. Due to the nature of running concerts, all ticket sales final.
Tickets are via Brown Paper Tickets: This event is past.