Join us for an exciting lineup of talented Celtic musicians. Share some good company, listen to great music, and light a fire in your heart. Rated as one of the top three ways to warm up in winter. Check out the full line-up below.
The evening is at Hickey's Place in a concert format (attentive audience), with three bands, and a cash bar and pub style food (via A Certain Flair Catering).
Previous concerts sold out so don't wait to get your tickets – you've been warned.
Sonas
Sonas, meaning happiness in the Irish language, is an exciting new Calgary based ensemble specializing in Irish traditional music. The band is comprised of Cowtowns pillars of Irish traditional music, Emilie Kirwan-Dynock, David Morrissey, Dan Mills and Graham Wells.
Driving jigs and reels, lilting, poignant and powerful vocals are all on the bill of fare with this foursome that hail from the islands of Ireland and Newfoundland. All four members have an impressive musical history and can be found keeping the tradition alive every Sunday at the traditional music session at the Oak Tree Tavern.
Emilie – Emilie Kirwan is from Ballynacally, a village outside Ennis in Co. Clare. She attended the University of Limerick and has a Master's degree in Traditional Irish music performance. Emilie has a west Clare style of playing and has been influenced by Martin Hayes and Siobhan Peoples.
Dan – Dan Mills is a multi-faceted musician and singer from St. John's, Newfoundland. He has performed, both solo and as a member of The Freels.  His skill on the concert flute, bouzouki, and guitar, as well as possessing a powerful and distinctive singing voice make Dan a great addition to Sonas.
Dave – Dave Morrissey is from County Kildare, Ireland. Dave has developed a percussive and complimentary style of playing the guitar which has been described as the "engine" of sessions. Based in Dublin and Galway, Dave has played with some of the top names in Irish music such as Frankie Gavin and Maurice Lennon.
Graham – Graham Wells is an award winning traditional multi-instrumentalist and singer from St. John's, Newfoundland.  A graduate of the University of Limerick, he holds an MA in Traditional Music Performance. Graham was a founding member of A Crowd of Bold Sharemen, former member of The Irish Descendants, and is founder and Artistic Director of Feile Seamus Creagh, a traditional music festival in its 10th year.
Caiseal
(noun, Irish Gaelic) Pronunciation: C0SH-ul
Stone fort
(chess) rook, castle
Band name of a trio of musicians living and performing songs and tunes in Calgary, Alberta. All hail from different parts of Ireland: Simon Colgan (guitar, whistle) is from County Down, Anne Cowman (accordion) is from Meath, and Greg ONeill (bouzouki, banjo) is from Waterford.
Get Reel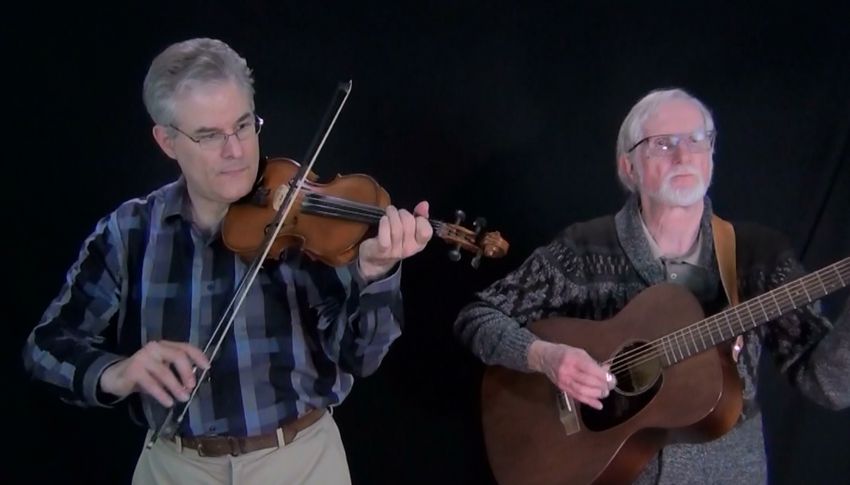 Hailing from the East Coast of De Winton and the North Shores of Calgary, our crew will explore a lively set of songs and tunes from the Maritimes, Folk and other Celtic traditions. Get Reel is Doug Wagner (vocals, bodhran, guitar, and fiddle) and Greg Black (vocals, guitar, electric bass, and octave mandolin).
When the fog is just right you can almost hear the waves, smell the ocean, and see the shipwrecks.
Event Details
Date and Time: Saturday, February 9th at 7 pm to 10:30 pm (doors open 6:15)
Location: Irish Cultural Society – Hickey's Place (downstairs)
Address: 6452 35 Ave NW (Bowness), Calgary, Alberta
Notes: Cash only bar and pub food, concert format, and most importantly it will be fun. Due to the nature of running concerts, all ticket sales final.
Tickets are via Brown Paper Tickets: 


Brown Paper Tickets Ticket Widget Loading...

Click Here to visit the Brown Paper Tickets event page.